A couple and an orphaned bear cub have been living together for 23 years
A couple and an orphaned bear cub
Have you ever considered the possibility that you may weigh 400 lbs and cuddle with a gigantic bear? What if some people didn't just embrace it, but also lived with them and became a family? Svetlana and Yuri Panteleenko, a married couple from Russia, have been enjoying their 23 years of marriage with their big bear friend Stepan.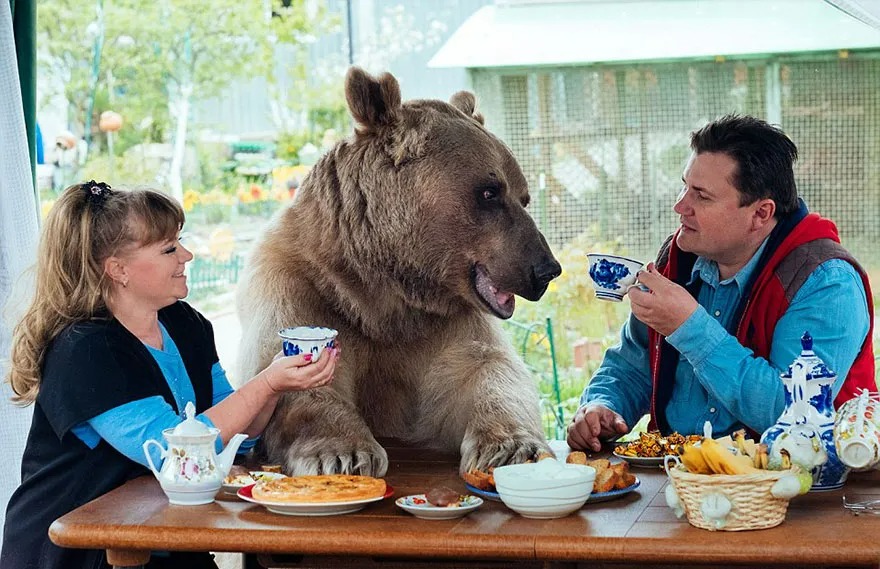 The fuzzy beast was barely a 3-month-old cub when the devoted couple first saw him. The infant was discovered by some hunters in the woods, having been stabbed. The man chose to take him because his mother was nowhere to be found, saving him from certain death.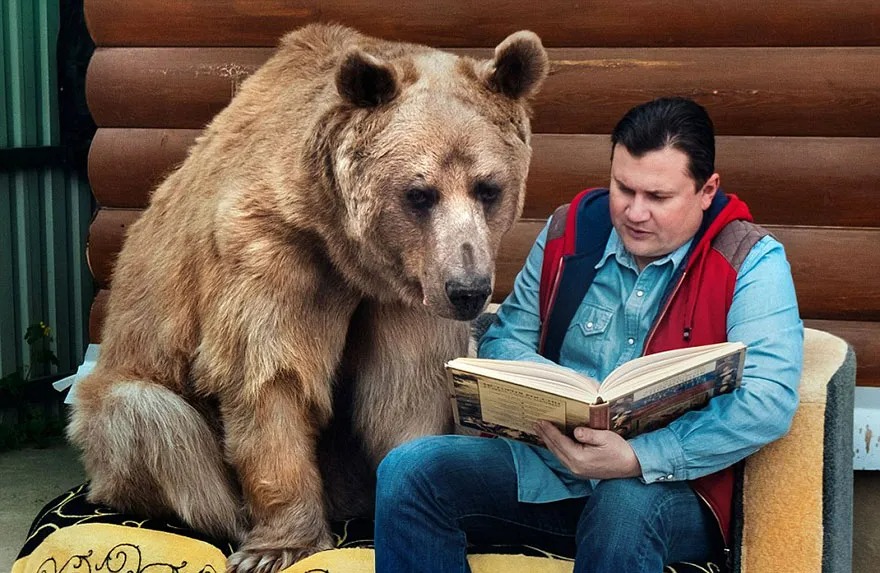 He gave the infant to Svetlana and Yuriy, who reside in Moscow, and they agreed to care for him while he recovered. Stepan lived peacefully with his guardians for many years despite being 7 feet tall and weighing more than 400 pounds. But he's just a kind guy at heart.
Despite what some people may believe, he is a social bear who likes people and is not at all hostile, according to Svetlana. We have never experienced a bite from him.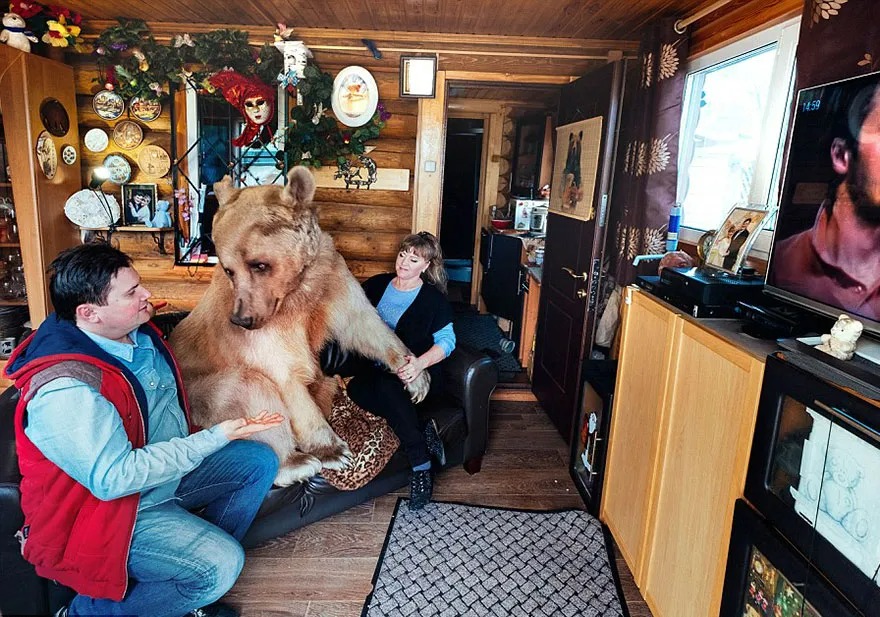 Stepan is still a wild animal with instincts even if he has spent the majority of his life with people. The two take excellent care of him as a result.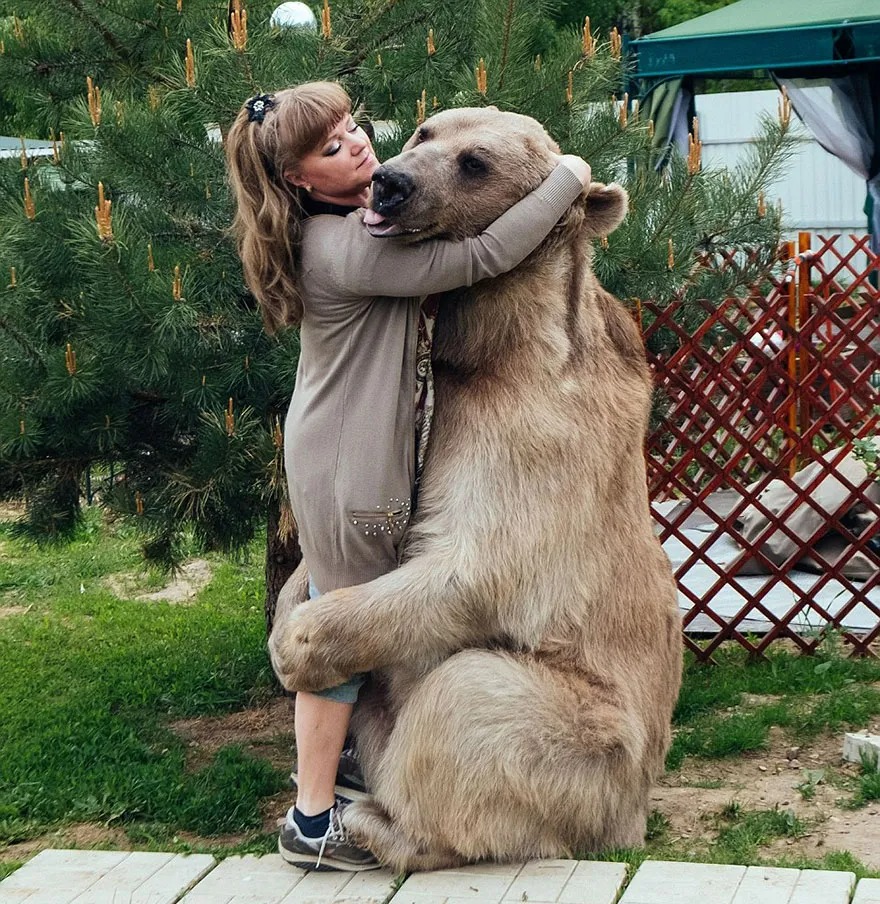 He does some household tasks, enjoys watching good TV, and is as cute as a big bear can be.
When we watch television at night, Stepan enjoys snuggling up with us on the couch, Yuri said. He is quite talented and enjoys going on picnics.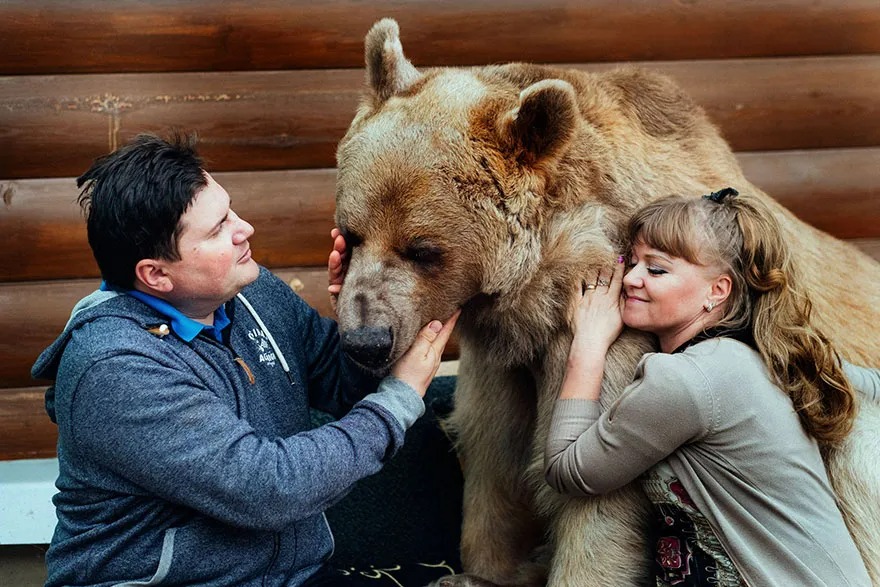 The bear also keeps a close eye on his food. His parents estimate that he eats 55 pounds of food each day, including fruits and vegetables.
Watch a video of the joyful family!